ritual & education for social change
revive the faith we're losing in society
The Faith Space online offerings provide inspiration, education, dialogue, and engagement with interdisciplinary leaders at the intersection of spirituality and social justice. Join us live for these free events here:
Sign up for a Membership to access recordings of all our previous experiences.
The faith space is a nonprofit organization creating space for leaders to envision, ritualize, train, and build a new way of being personally and systemically.
become a Founding donor of The Faith space
There are many avenues to support The Faith Space, all of which are tax deductible!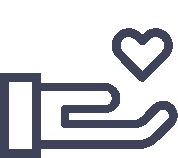 Consider assisting The Faith Space by providing:
Physical Space

Tech Support

Office Supplies

Staff Support
Who Is Leading Our Upcoming Online Offerings?
Register now to receive the Zoom call link to connect with sacred leaders such as Shamika Goddard and Tonja Reichley!
Want to gift someone you love
The Faith Space Membership?
Sign up for a "Pay It Forward" plan, so you AND a loved one can benefit from sacred community, socially just education, and inspiration!
Our CEO, Katherine Newell, joins her sister, Brittany Wolfe, in creating healing soundscapes intended for patients, providers, and supporters of those in transition as a soothing, soulful remembrance to come back to the wisdom of their bodies, their inner peace, and their truth.
​
50% of the proceeds are donated to
The Faith Space!
Who are the womxn behind The Faith Space? Check out our Board of Directors and their visions for this organization and our planet.
The Faith Space is a leadership development organization offering educational training and personal empowerment for world-changing leaders from all disciplines. We are a bold organization with a commitment to sustainability, holistic leadership, radical personal transformation, and systemic liberation.
"The Faith Space is committed to addressing patterns of systemic injustice through paradigm shifts and integration of this awareness in current context and community."
~Katherine Newell, CEO of The Faith Space
​
We define faith broadly and consider it a verb, not a noun. We view it as the connection of trust that is shared between leaders and those who they lead. Faith is in our ethics, our leadership styles, and how we engage in the systems we serve. ​We believe that every moment where holistic leadership occurs is a Faith Space; a space in which leaders connect deeply to their purpose in order to transform their company, community, and world.
"Without community there is no liberation."
Audre Lorde